Consul General meeting with Representative of the Turkish MFA in Istanbul
06.02.2023
On 6 February 2023, Aleksei Shved, Consul General of the Republic of Belarus in Istanbul, paid a courtesy visit to meet with Ambassador Ayşe Sözen Usluer, newly appointed Representative of the Ministry of Foreign Affairs of the Republic of Türkiye in Istanbul.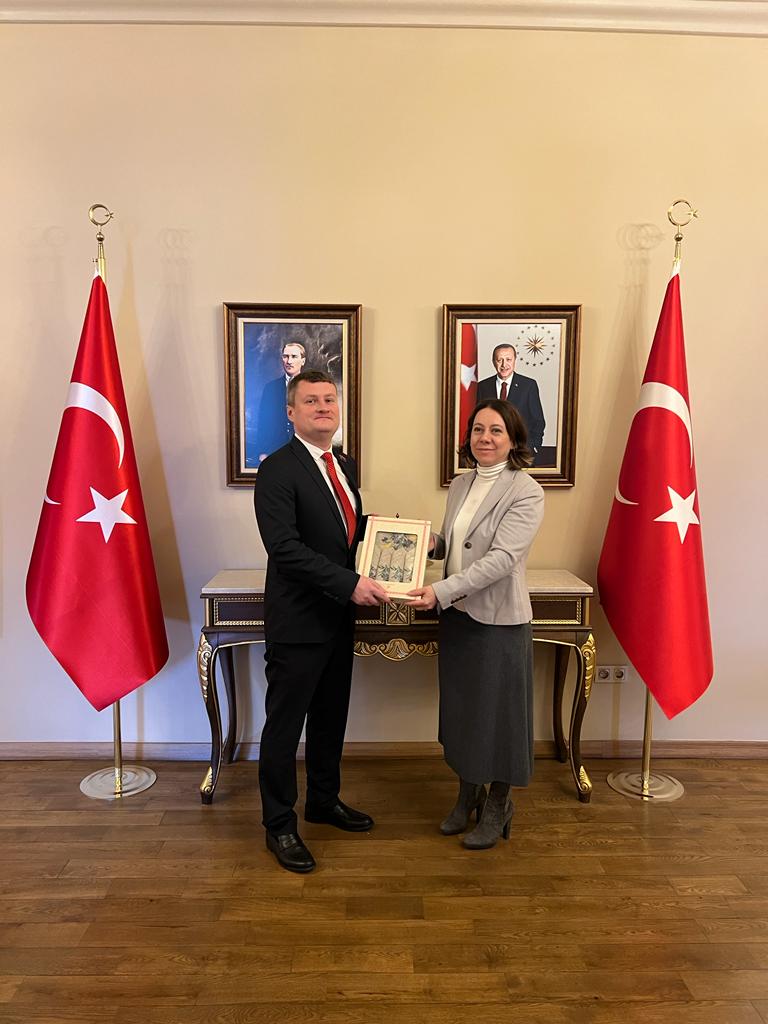 The Belarusian diplomat expressed first-hand sincere condolences in connection with the morning series of terrible earthquakes in southeastern Turkey, which claimed hundreds of lives, conveyed words of support to the families of the victims, and noted readiness of the Belarusian side to always come to the rescue.
The parties exchanged views about regional developments, agreed that Belarus and Türkiye performed bilaterally in a friendly and constructive fashion.
The diplomats also explored a number of general and specific consular matters, detailed rules of engagement between the Consulate General of Belarus and Representative Office of the MFA of Türkiye in the long run.