Consul General met with the executives of the Association of Turkish Travel Agencies
13.07.2021
On 13 July 2021, Aleksei Shved, Consul General of the Republic of Belarus in Istanbul, met with Osman Tolga Gencer, Executive Board Member of the Association of Turkish Travel Agencies (TÜRSAB), and Levent Demirel, Head of TÜRSAB's Strategic Planning, Coordination and Marketing Group.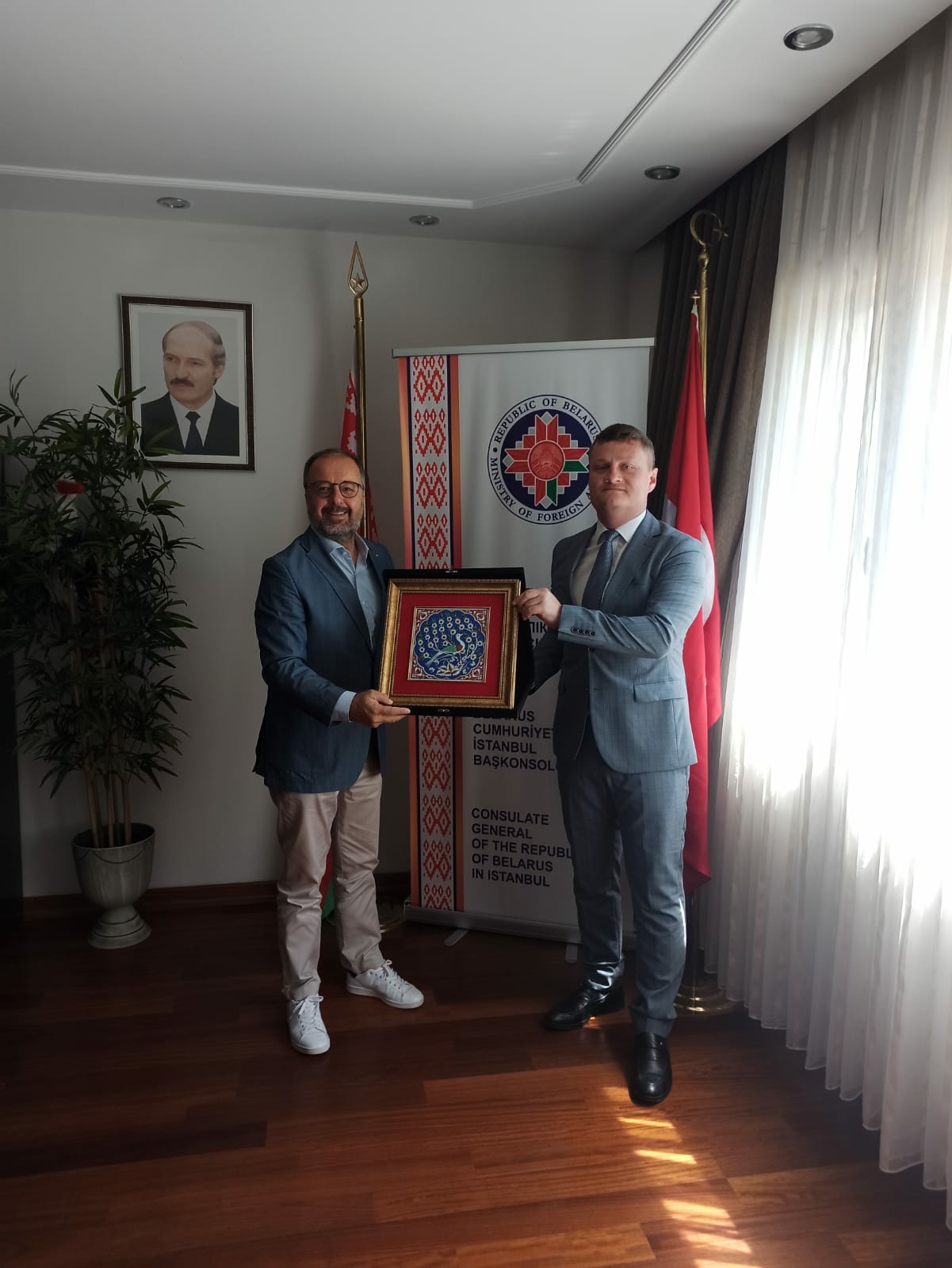 At the meeting, the parties exchanged views about the developments in the travel industry amid epidemiological turbulence.
Arrangements to conduct a TÜRSAB's fact-checking visit to Belarus in mid-September 2021 were explored in detail as the Ministry of Sport and Tourism has issued a relevant invitation. The parties reached consent about the substance of the programme of stay.