Consul General met with the Rectorate and Library Superiors of Istanbul University
14.12.2022
On 14 December 2022, Aleksei Shved, Consul General of the Republic of Belarus in Istanbul, met with Mahmut Ak, Rector of Istanbul University, and Sonay Tahmaz Kaleci, director of the University's Library.
In his opening remarks, the Belarusian diplomat indicated that the meeting comes amid the centenary of the National Library of Belarus which had partnered with the oldest University of Turkey three years back to date. He thanked rector Ak for the earlier congratulatory message and several valuable editions portraying the epoch of Sultan Suleiman I the Magnificent conveyed to the National Library of Belarus.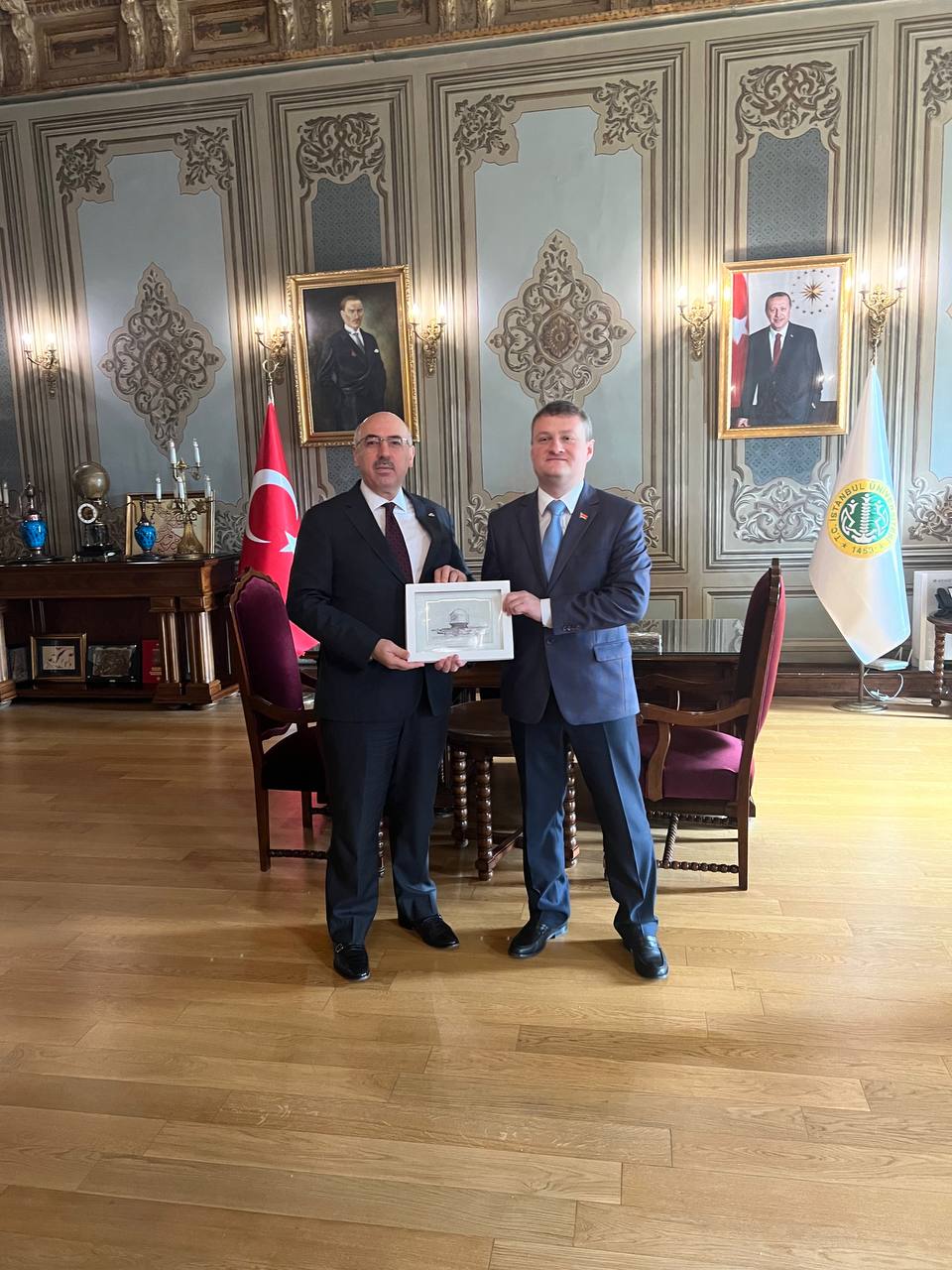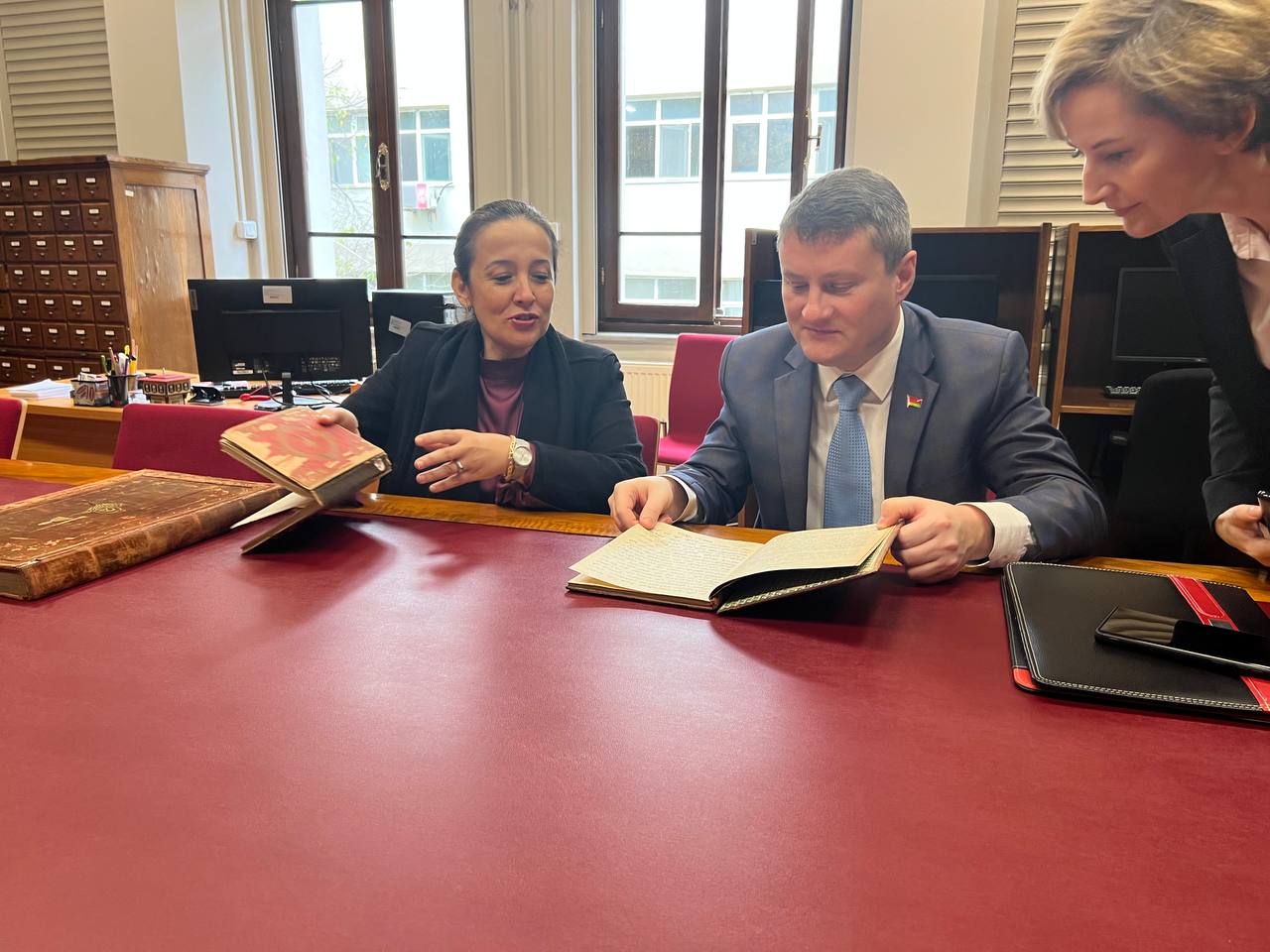 The parties talked over the areas of co-operation in 2023.
In a solemn environment, Aleksei Shved gifted a collection of 10 spectacular books about the Republic of Belarus to Istanbul University brought together by their Belarusian partners.