Belarusian Kolyady yet again in Turkey
25.12.2022
On 25 December 2022, at the gorgeous coastline of the Sea of Marmara, the Municipal Değirmendere Cultural Centre of the city of Gölcük played host to the Belarusian Kolyady festivities.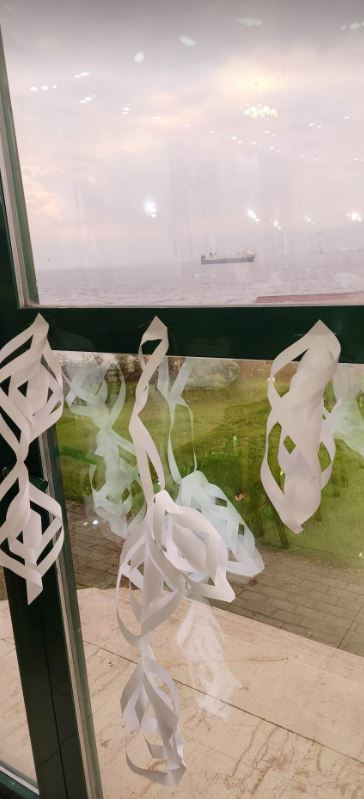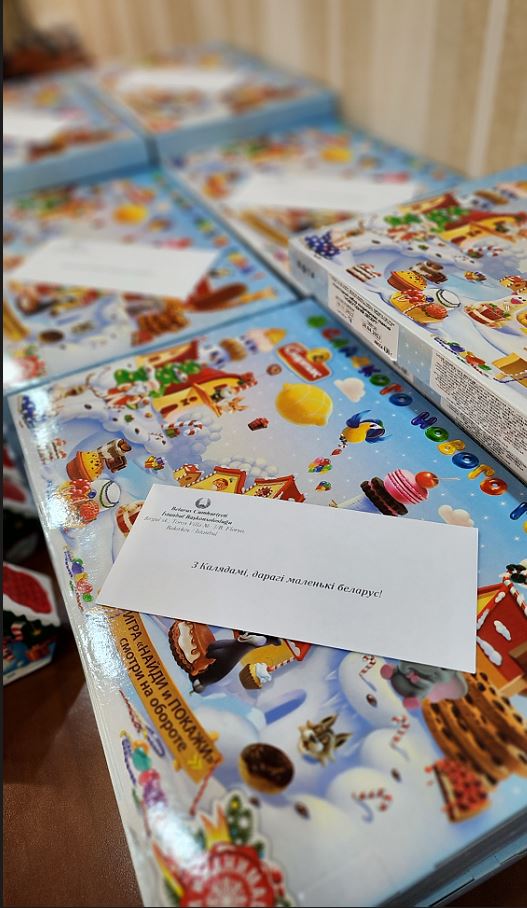 The major organizers of the event supported by the Municipality which brought together over 120 including more than 60 kids were the Kocaeli Cultural Society of Belarusians and Russian-Speaking Community and Consulate General of Belarus in Istanbul. The event was attended by Gölcük's Mayor Ali Yıldırım Sezer.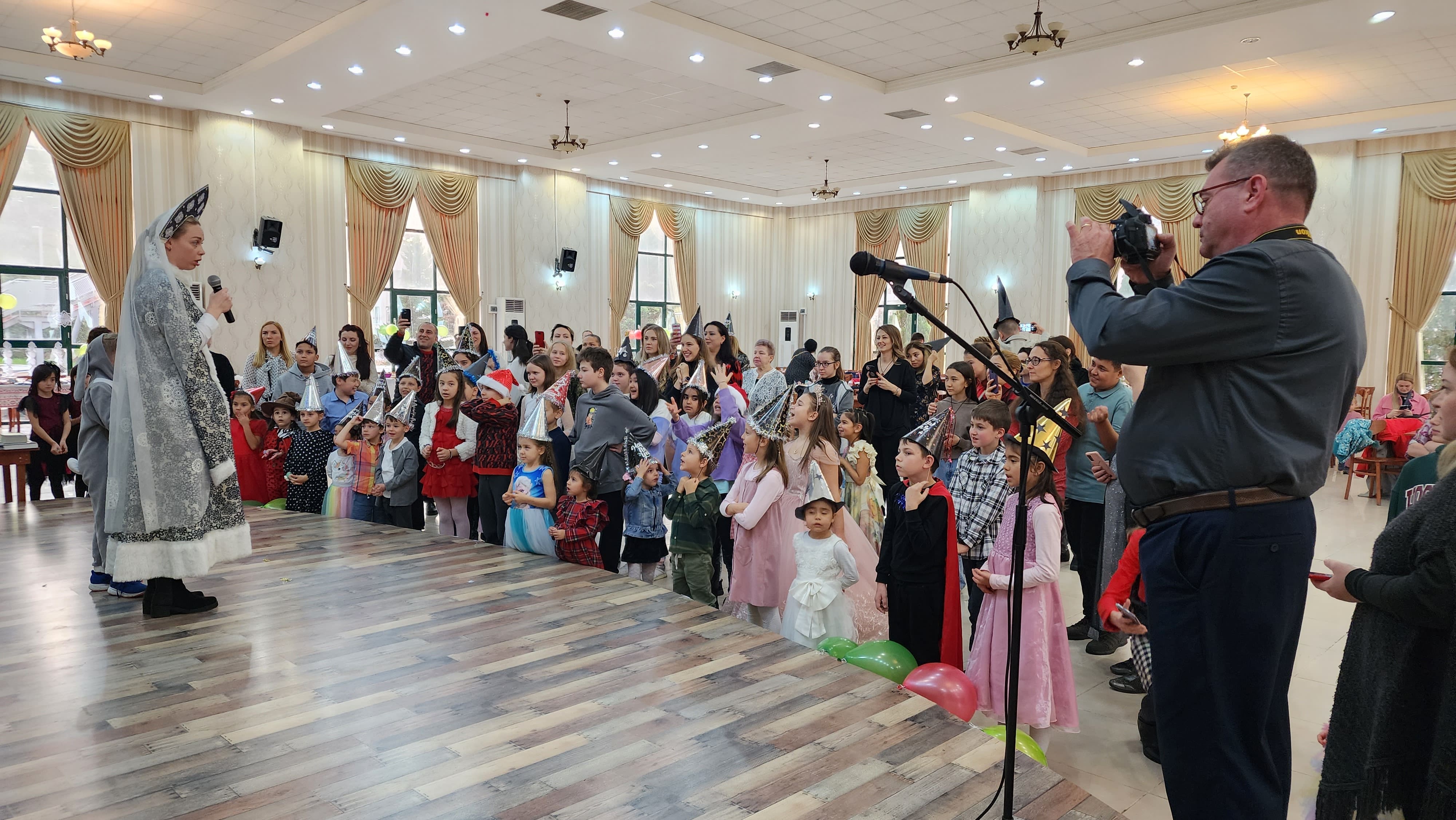 In his opening remarks, Aleksei Shved, Consul General of Belarus in Istanbul, indicated a unifying role of culture which is even more symbolic for Belarusians in 2022 which has been proclaimed Year of Historic Memory.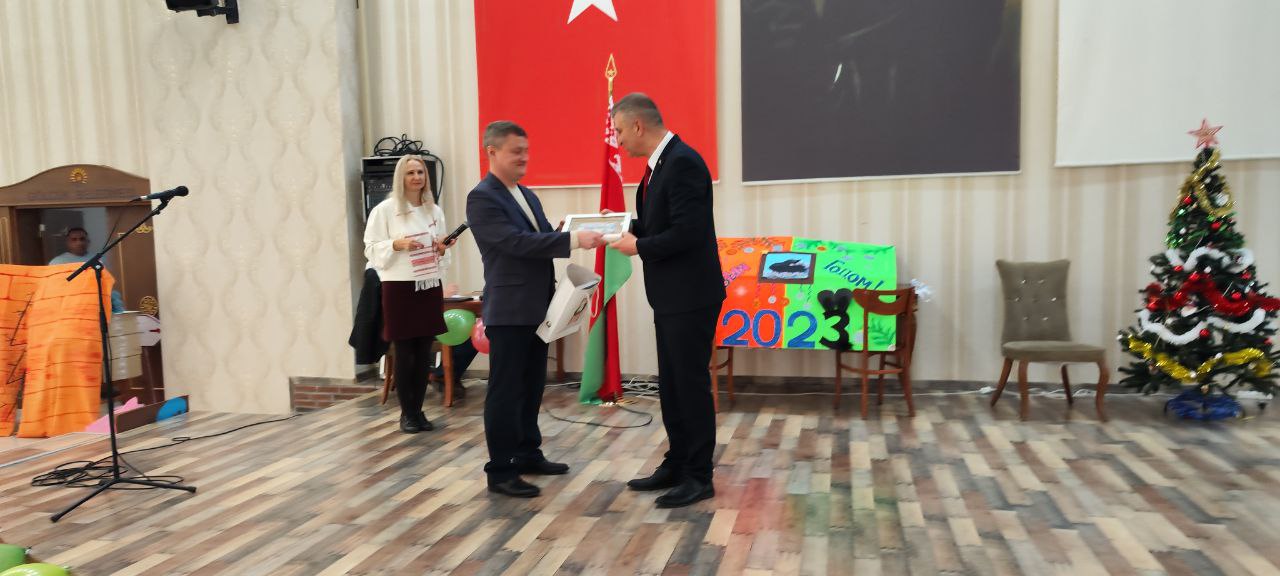 The kids were delighted to indulge in the New Year fairy tale as exciting contests with Belarusian gifts along with a Noel fair struck a chord with each and every guest.
Finally, the guests feasted on the dishes of Belarusian cuisine which they had beforehand cooked.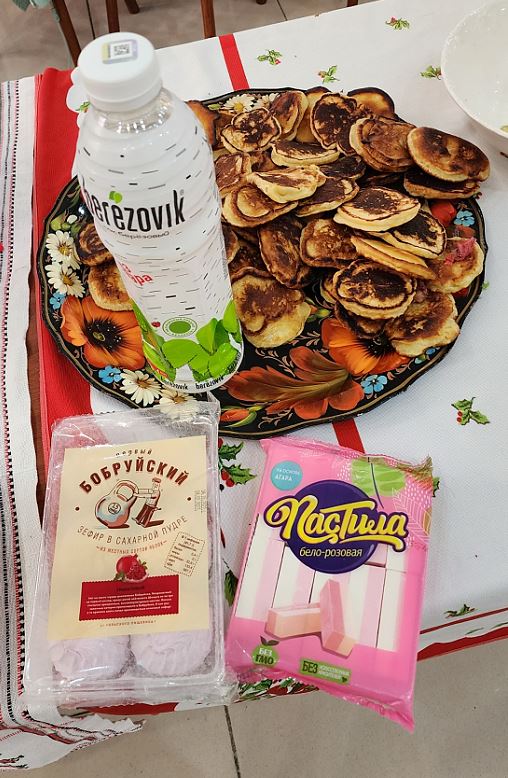 Every single little was happy to seize hold of a sweet toy pack from a renowned confectionary factory "Spartak" brought to Turkey by our friends from Belavia National Airline and Ministry of Emergencies.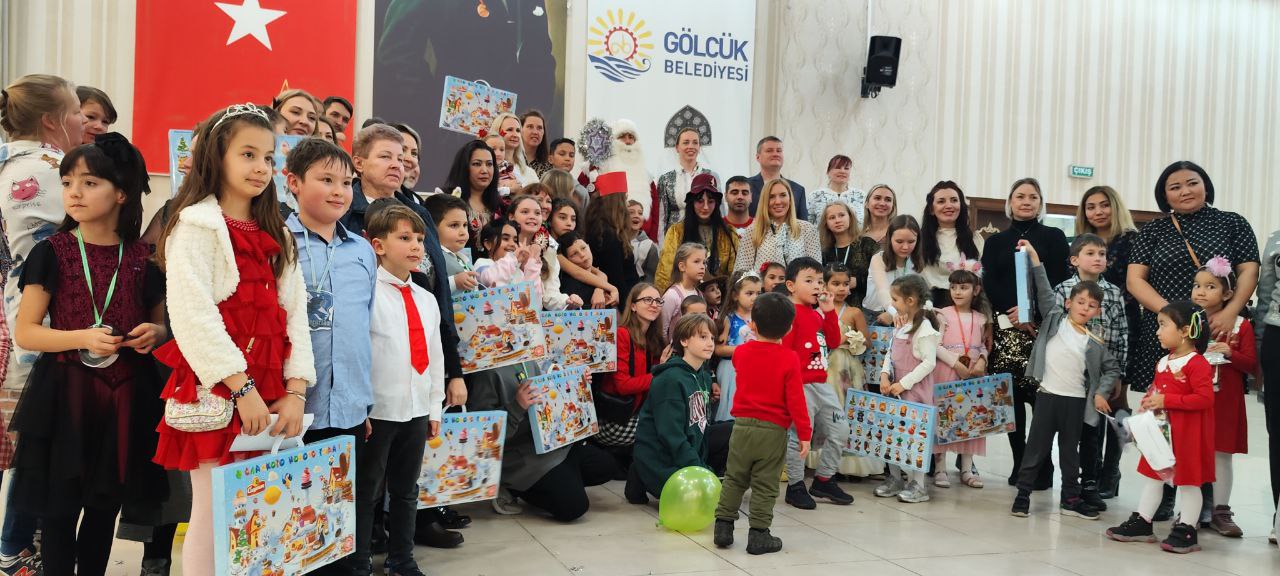 Following the centenary celebrations of the National Library of Belarus, the Kocaeli Society was delighted to receive another collection of books from the Belarusian diplomat helping learn Belarusian language and literature as part of the campaign "About Belarus for the Belarusians abroad".